Redundancy is really difficult. Just under a year and a half ago, I went through the process myself. Since then, I have come across a useful model that can be used to describe the different phases that people normally go through as part of a redundancy process:
William Bridges has a model which deals with personal transition that is helpful when situations where staff have been cut. He describes three phases of change: endings, beginning and the neutral zone between them.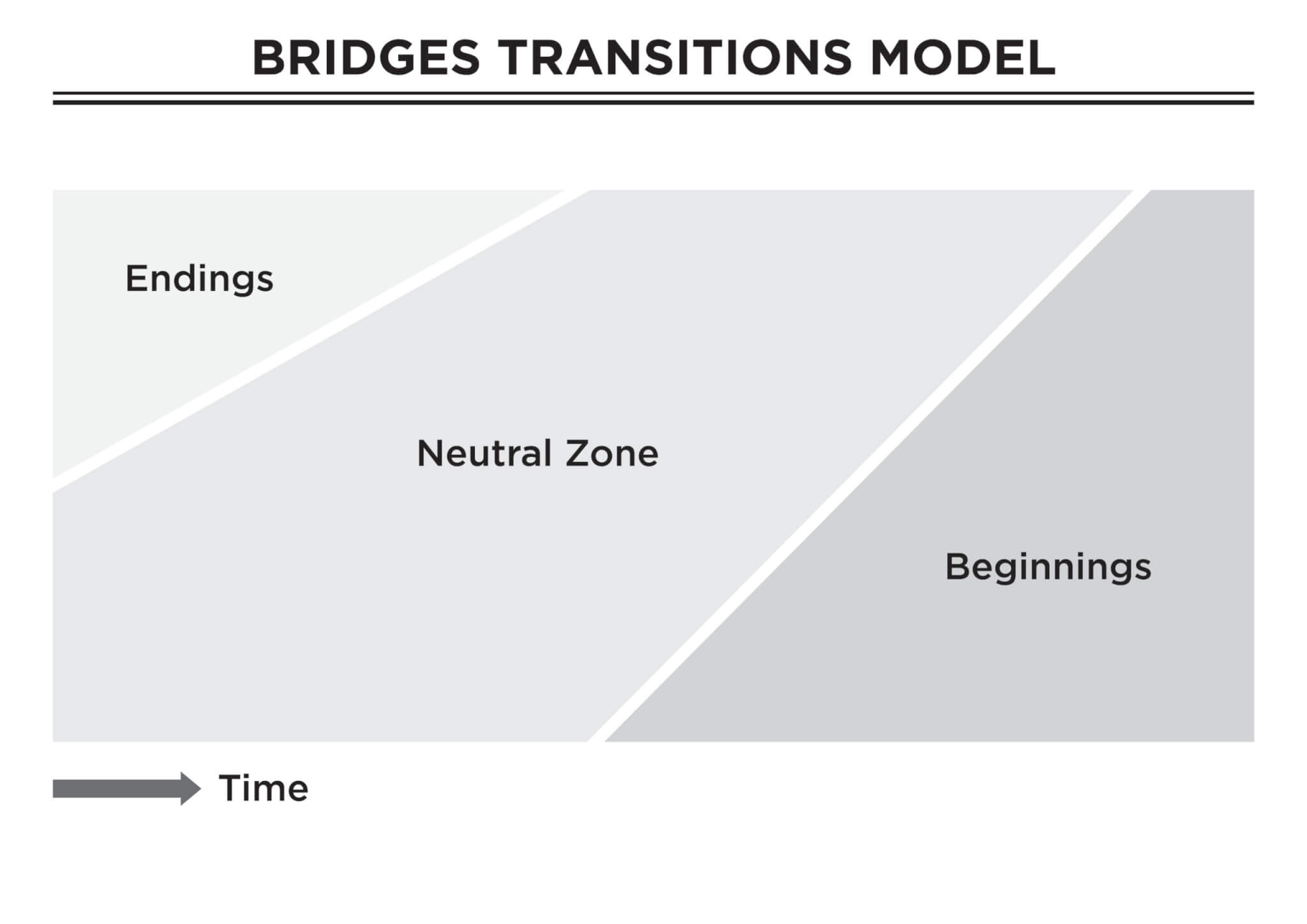 Endings
Ending is about letting go of the old, whether that be status, previous good health, beliefs or expectations. Preparing for the new before the old is completely over helps in this situation.
The neutral zone
The second phase is the neutral zone where energy disappears. The neutral zone is often a month or so after the redundancy notices had been given to staff and the remaining staff are thinking about the changes and what these would mean. It lasts until the new phase.
For many it involves taking some time for ourselves, a break or 'holiday', and so actually creating our own neutral zone before diving straight into something else.
Beginnings
The third phase then is 'beginnings'. These can be both eagerly sought out, but they can also be daunting. This step may also feel provisional and there may be a dip in confidence, which will be entirely natural and normal.
It has been helpful to reflect back on the time when all these changes were happening to me. I hope, for anyone finding themselves in this situation, you find this model useful too.
N.B: I have also written this further blog about options whilst being made redundant.