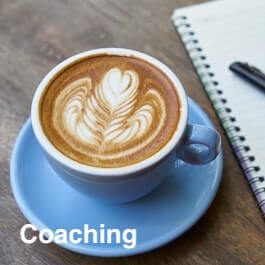 I provide careers and leadership coaching. I have trained in coaching as part of my PG Diploma in Careers Guidance at the University of Warwick and have recently topped this up with a PG Cert in Psychosynthesis Leadership Coaching.
Coaching helps to unlock your personal potential, in order that you maximise your own performance. It is about enabling you to make conscious decisions and empowering you to become a leader in your own life.
What is unique about my approach to careers coaching?
Psychosynthesis Leadership coaching is a holistic, integrated approach to coaching, using a deep psychological model to help you to move towards your goals. Leadership/career coaching can help you to find your purpose in life.
Having studied a PG Diploma in Careers Guidance at the University of Warwick, I have studied advanced guidance skills (i.e. client-centredness, impartiality, client learning, reflective practice and respect for diversity). In addition, I understand career development theories, in other words, the psychology around why people choose their careers.
Being trained as a careers adviser, I have skills in navigating Labour Market Information (LMI) i.e. the quantitative or qualitative data and analysis related to employment and the workforce. The goal of LMI is to help clients make informed plans, choices, and decisions. This will helpful if you are thinking of a exploring a new career path.
What would you expect to gain from a careers and leadership coaching session?
Some examples can be found below:
leadership development
gaining clarity around career goals
guiding you through a career change
want to increase your motivation at work
helping you through redundancy
managing work/life balance
getting back into the work place after having a child/or after maternity leave
to develop self-confidence and self-esteem
finding your voice in meetings/large groups
interview coaching
want to expand or start a business
to cope with stress caused by your personal versus your work values
Booking six sessions is typical.
Contact: lisa_c_stone@yahoo.co.uk / 07766018081

Lisa Stone is an APECS Professional Member